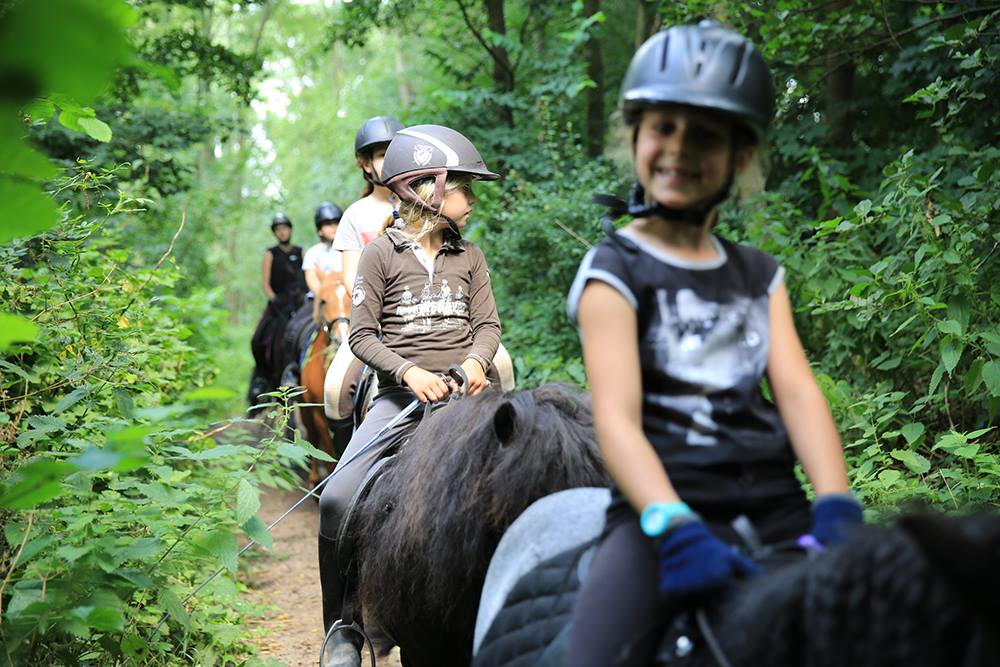 Accommodation Van Poelenburgh is ideal for one- or multi-day school trips, work weeks, introduction camps or camp weeks. We offer an active and educational camp week in a unique location!
Accommodation van Poelenburgh has the perfect group accommodation with a separate group room suitable for up to 48 people and it can also be combined with the other accommodations on the site. The location is unique with the forest / dune area on the other side and the beautiful beach within cycling distance.
Activities during a school camp
Accommodation Van Poelenburgh offers numerous possibilities for activities during a school camp due to its broad structure. It goes without saying that pony riding during a lesson or a ride outside is possible. In addition to possibilities on our site, we also work closely with other companies that specialize in organizing group activities such as surfing, rafting, bodyboarding, tennis, boating, bouncing bubbles tournament, you name it! The area is also very inviting for cycling or mountain biking!